Our Story
CPG Aerospace is a collaborative, diverse, innovative and high-performing supplier of aerospace parts, specializing in structured plastics manufacturing and advanced composites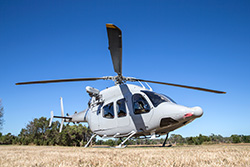 Founded in 1972, CPG has evolved from a general plastics fabricator into a world-class aerospace parts manufacturer. By focusing on producing high-quality aerospace components, we have earned a reputation for reliability and excellence. Today, CPG is active on over 40 different production aircraft models, as we proudly provide industry-leading aircraft manufacturers with cost-effective, precision-built components and accessories while adhering to environmentally friendly best practices and proactive safety measures. We are proud of our customer relationships, and we are pleased to be recognized as a strategic growth supplier to Bombardier Aerospace, and to be certified under their five-star continuous improvement program.
There are three primary attributes that differentiate us from our competition, and they are reasons our customers trust and rely upon us time and again as their preferred supplier:
Agile – We adjust and adapt in real-time, and are able to shift mindsets in order to make bold, collective commitments quickly. This allows us to facilitate the rapid redeployment of resources in order to meet the dynamic needs of our customers.
Flexible – Our manufacturing approach is not rigid. We are continually expanding our expertise and engaging with our customers to develop new processes and materials. We are willing to work outside of our comfort zone, and to take calculated risks in order to provide our customers with the solutions they need.
Responsive – Relationships lay the real foundation for success. We take the time to listen to our customers and truly understand what their business needs are. By forging strong relationships, learning about the challenges our customers face, and the goals they are striving to achieve, the better we can better respond to their needs by collaborating closely with them in order to help them progress and succeed.